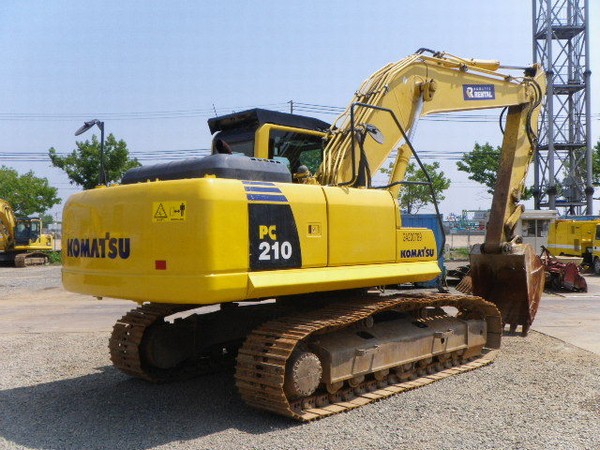 21 Tonne Excavator hire
Komatsu PC210
The PC210-8 is a rugged, productive, all-European machine. Designed and expressly built for UK markets, it delivers outstanding productivity, reliability and operator comforts in a robust, environmentally friendly package. Komatsu's exclusive, on-board, HydrauMind system assists in all operations, providing enhanced machine performance that's always perfectly matched to the task.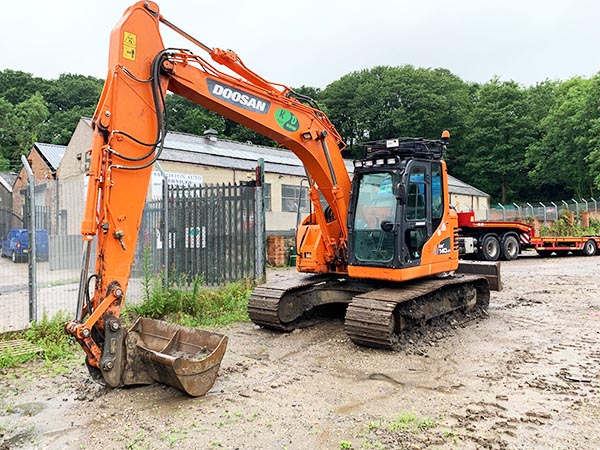 6/9/14 Tonne Excavator hire
Doosan DX140LCR-5
Reinforced castings and forged steel pivot points and reinforced heavy-duty arm and boom to withstand high-impact materials. Large, robust boom and arm cylinders for smooth, powerful operation. Advanced pin & bushing technology. ZERO SWING-RUBBER or STEEL TRACKS PLUS BLADE.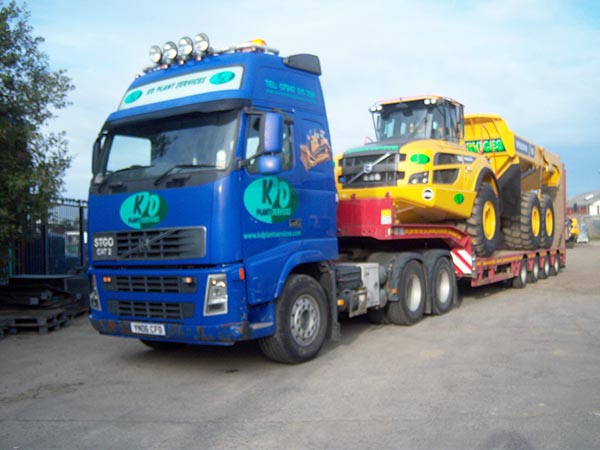 Low Loader
Efficient Service
KD Plant Services have, within its stock, our own LOW LOADER ensuring that once you've hired an excavator, dumper or dozer from us, we can deliver to your work site efficiently and effectively. We can even move plant hire equipment between sites. 80Tonnes STGO2. Contact us to move your Excavators.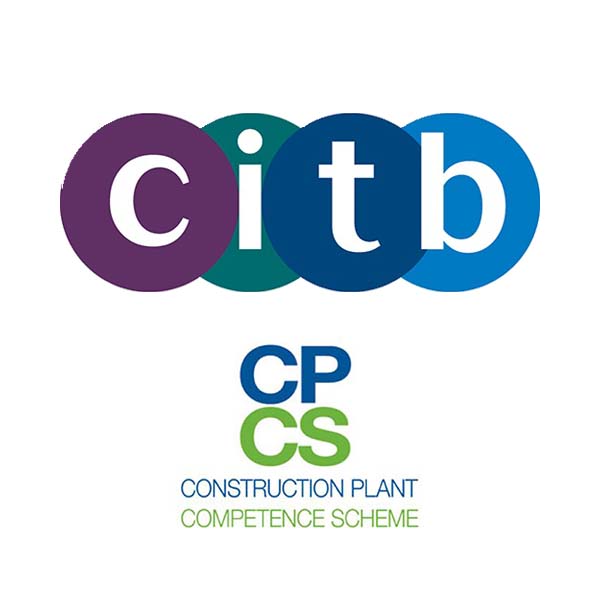 Accreditation
All our operators are CPCS/CITB Accredited and are fully experienced in all aspects of operation.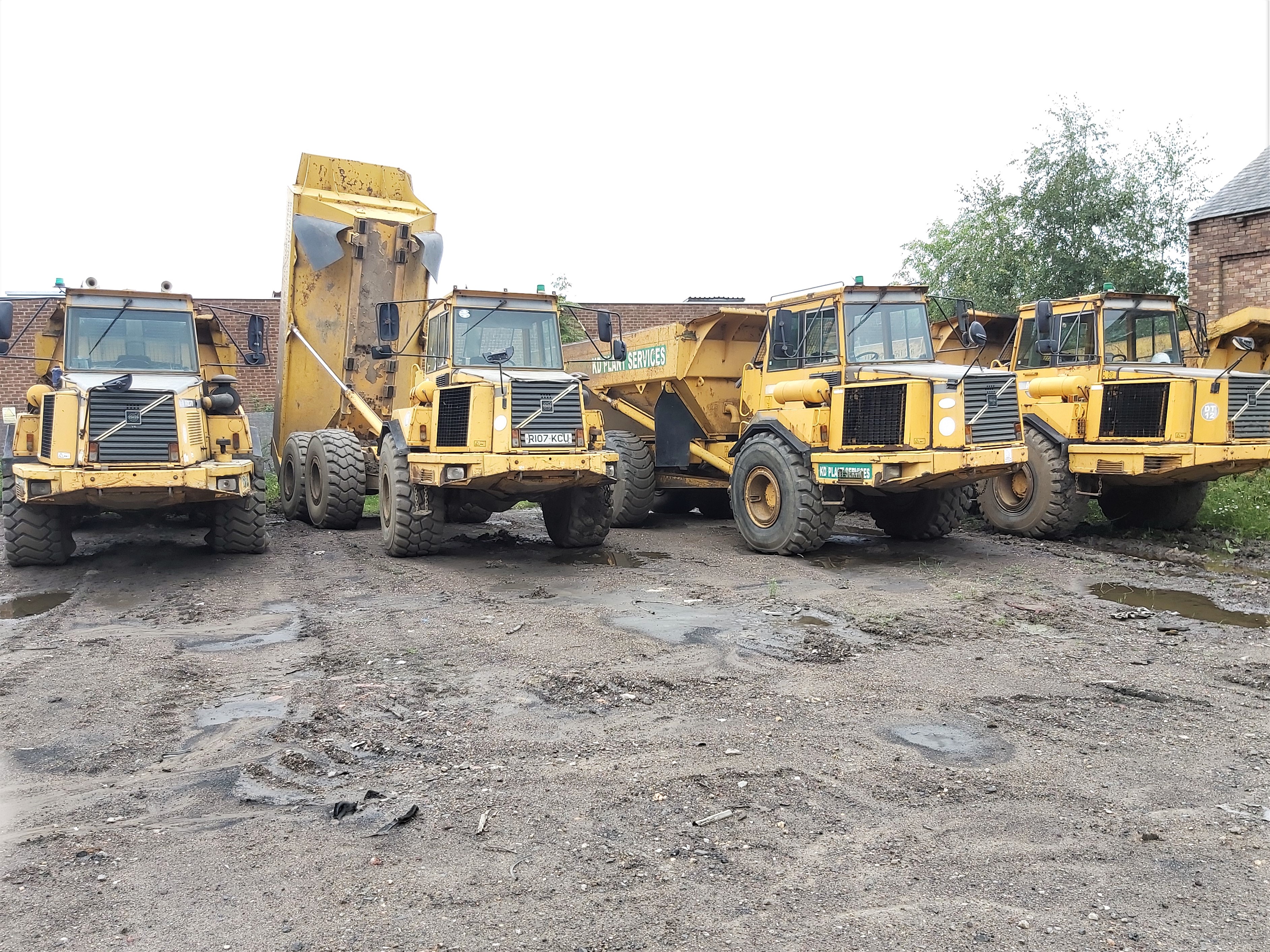 For Sale
VOLVO A25C Dumpers for sale in the UK. Various prices, particulars explained and discussed on application.